$99 Bahamas Cruises offers 3 Day 2 Night Bahamas cruises from West Palm Beach, Florida to Grand Bahamas Island.
Buy 1 Cruise Cabin Voucher for $99, Get 1 Free! Buy 2, Get 2 Free! Additional fees required to finalize cruise.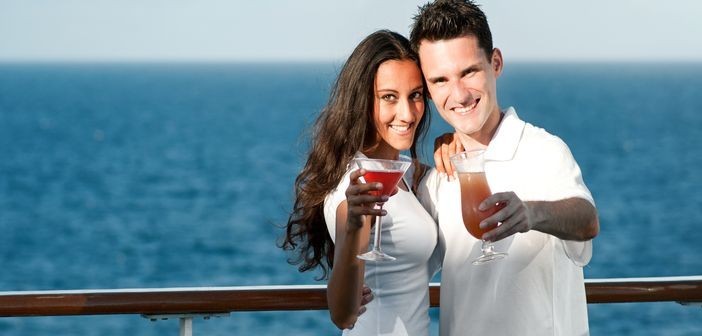 "Talk about raising the bar in cruising! The ship is absolutely beautiful with many enjoyable activities. Don't miss the casino or the shows! So much fun & really well done! Stateroom was bigger than expected with plenty of storage. Excellent bathroom. Restaurants were exceptionally good. Selection and service was outstanding. Shore excursions were very well organized. Looking forward to my next cruise in April! This was a major bargain & worth every dollar!"
- David & Sarah Brumfield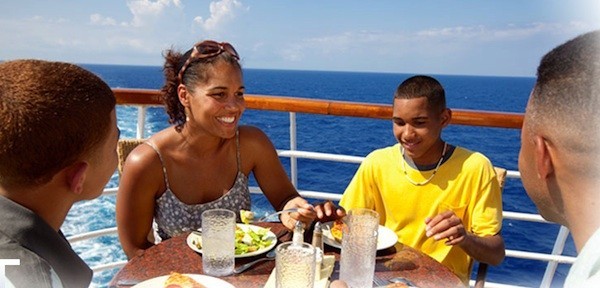 "We chose this cruise because we just really needed an AFFORDABLE weekend getaway as a family! We all enjoyed the two night cruise a lot more than we expected! This cruise was surprisingly plush for what we paid. We expected a decent trip but were pleasantly surprised by the top level service and excellent food the entire time! There were so many things to keep the kids busy that it nice to reconnect with my husband. Being off the ship was amazing! We swam with dolphins in crystal blue waters and it was so beautiful! We can't wait to go again! Thanks 99BahamasCruise!"
- The Carter Family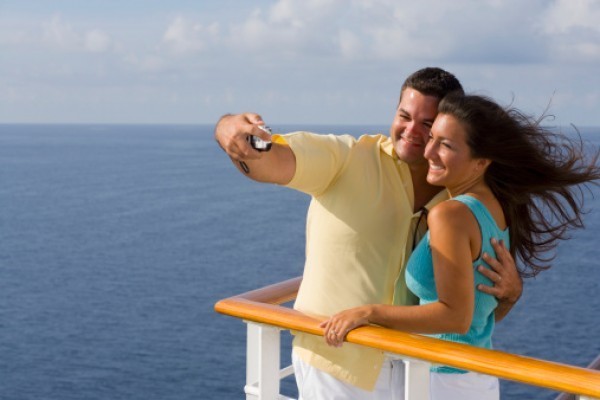 "A dream come true! One of the best holiday cruises we have ever done! First of all: Excellent service and food onboard. Ship is overall very clean and in good condition. There is a very nice and friendly atmosphere on board. Breathtaking views as you sail by! We were on two excursions - they are all worth it to go on. We got great advice about going ashore. A special praise to the restaurants especially! Nice table settings, excellent service and fantastic food for EVERY meal! So much evening entertainment and live music too - a real getaway made us feel a world away!
Don't wait, go NOW!
- Michael & Maria Suarez
Exciting News! We're Growing!
This April, we welcome a new ship to the family - the Grand Classica. Together, these ships are the perfect pair and make it easier than ever to get away with daily departures from the Port of Palm Beach to Grand Bahama Island. To celebrate, we're introducing an amazing, limited-time special. Grab it while it lasts!
DAY 1 | Depart Port of Palm Beach (board between 12 noon - 4 pm) Party time!
DAY 2 | Wake up in the beautiful Bahamas, get ready for magical island adventures!
DAY 2 | Enjoy a fun and relaxing evening aboard the ship as you depart the Island.
DAY 3 | Arrive at Port of Palm Beach early morning (approx 7am to accommodate early flights.)
Buy 1 Get 1 Free! Buy 2 Get 2 Free!

Buy 1 Cruise Cabin Voucher
Get 1 Voucher FREE!
One cabin fits up to 4 guests
Buy 2 Cruise Cabin Vouchers

Get 2 Vouchers FREE!
One Cabin fits up to 4 guests